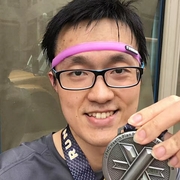 Chen Dan 丹晨
I am a 5th year Ph.D. student at Computer Science Department, Carnegie Mellon University, advised by Pradeep Ravikumar (previously also co-advised by Avrim Blum). Prior to this, I received B.Sc from School of EECS, Peking University, where I worked with Liwei Wang. My research interest is in the theoretical aspect of machine learning and algorithm design.
I visited Toyota Technological Institute at Chicago in summer 2018, hosted by Avrim Blum.
My CV can be found here (last update: May 2021).
Email: cdan at cs dot cmu dot edu ; You may also find me on Google Scolar, DBLP, and Twitter.
News
[May 2021] Our Paper DORO: Distributional and Outlier Robust Optimization has been accepted to ICML 2021. ArXiv version will be available soon!
[January 2021] Our paper Learning Complexity of Simulated Annealing has been accepted by AISTATS 2021. arXiv
[May 2020] Our paper Sharp Statistical Guarantees for Adversarially Robust Gaussian Classification has been accepted by ICML 2020. arXiv
[May 2020] Our paper Class-Weighted Classification: Trade-offs and Robust Approaches has been accepted by ICML 2020. arXiv
[January 2020] Our paper Learning Sparse Nonparametric DAGs has been accepted by AISTATS 2020. arXiv
[December 2019] Our paper MACER: Attack-free and Scalable Robust Training via Maximizing Certified Radius has been accepted by ICLR 2020. OpenReview